Laboratory
DIGITORUM LAB specializes in providing the best quality of functional and esthetic dental prostheses fabricated through the digital workflow and using the newest technologies. The lab is heavily involved in the research, evaluating the accuracy of digital impressions, bite registrations, 3D printing, and milling, implant guides, repositioning of prosthetic components, etc., which are constituent parts of Total Fit workflows. Lab members participate in innovative research projects of DIGITORR team as well.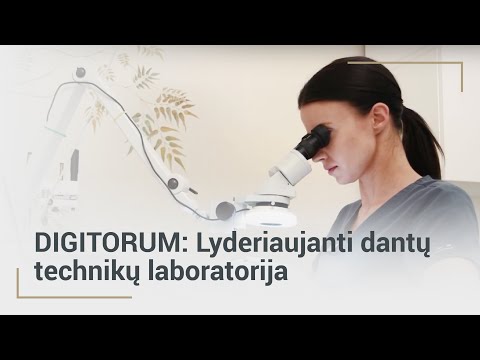 A new level of digital dentistry
Services
With the help of most advanced technologies and continuously growing knowlege we are ready to offer the most advanced digital and conventional dentistry services, including:
Fixed and removable CAD/CAM or 3D printed restorations produced from the IOS data
3D printing of models, splints and restorations
Superimpositions, 3D data analysis
Implant planning
Surgical guides design and 3D printing (implantology, periodontology, surgery)
Digital orthodontics (planning and fabrication of appliances)
Occlusal appliances
Pressed and milled ceramics
Refractory die technique
Digital treatment planning and simulation, based on face scanning, IOS and CBCT data.
Digital and analogue wax-ups and mock-ups.
We constantly obtain a new knowledge through our own research projects, close cooperation with software and hardware manufacturers, and following the newest trends in healthcare. When possible we do apply the TF workflow.
---
Technologies used
We accept the data of majority of intraoral scanners (IOS), face scanners, X-ray, CBCT devices. All this data along with photo and video files can be shared using secure data storage and sharing platform offered to our clients. Customers can preview and confirm the 3D design before we start the manufacturing. It is important to obtain all the data in a correct way, therefore, some protocols are shared with dentists. Based on the need, dedicated calibration sessions can be organized as part of TF workflow and custom CAD libraries created. DIGITORUM-EDU events serve as another good opportunity to increase the efficiency of the whole team!
CAD software tools for simple and complex prosthetic structures
Software for static and dynamic implant navigation
Dry and wet 5-axis milling machines.
SLA, DLM 3D printers
Face scanner
Owens for sintering and layering
Microscopes and measuring software
Spectrophotometer
Custom shade tabs
Calibration devices
Micrometers
Face-bows, articulators.
Ordinary equipment, used for the conventional workflow
Other
Restorations verified in clinical practice and by research
Based on conventional and digital impressions, full-arch CAD/CAM prosthesis on four implants was made. Individual lithium-disilicate crowns were cemented to the milled PEKK framework. TF workflow applied.
Full crowns on anterior teeth. Zirconia frameworks with layered ceramics for the best esthetic results.
Anterior full-ceramic restorations, successfully integrated into dentofacial esthetics and phonetics. TF workflow applied.
Anterior ziconia based restorations with a very thin facial veneering. Shape, macro and micro texture is recreated based on the patient data. Color reproduced with the help of spectrophotometer.
Anterior full ceramic restorations. Good fit and integration with soft tissues. Dentofacial esthetics and phonetics were addressed with the mock-up before finalizing the treatment.
Ceramic posterior restoration, fabricated through the digital TF workflow on the same day of implant placement. Immediate loading of the implant was achieved with the final restoration on the same day.